As the oldest production printed circuit board (PCB) company in North America, perhaps in the world, the 70+ year story of Epec Engineered Technologies is connected to the development of the PCB and the electronics industry. Epec's storied history also includes delivering PCBs for the Apollo 11 spaceflight.
From the beginning, single-sided or 1-layer circuit boards up through the latest high-layer count rigid PCBs, flexible circuits, and rigid-flex PCBs make up our printed circuit board product line. Understanding the base laminate material is crucial to your construction as well as to your cost.
In this blog post, we will review laminate material, known as the core product of all printed circuit boards. Let's begin with the basics and understanding of laminates.
FR4 Standard Callouts
Initially, the materials were a paper base epoxy product that was not fire retardant or temperature resistant. Under elements, the laminate would bow and twist and deliver a static charge that you wouldn't soon forget. As technology pushed the progress to double-sided and multi-layer circuit boards, materials had to improve, and with time, so they did.
FR4, a fiberglass epoxy weave material, was developed with a copper-clad layer on both sides of various thicknesses. This material withstood the elements, maintained its flatness better, and it was fire retardant.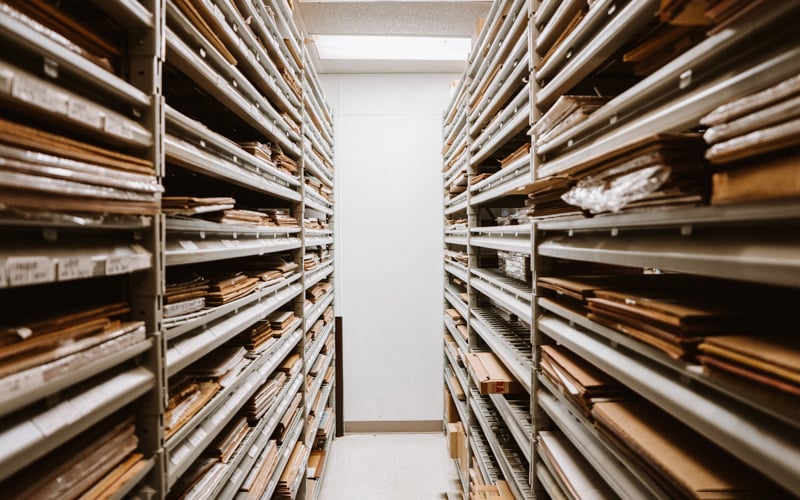 Variety of PCB laminate materials in stock.
The material was UL-approved for product lines, meeting the stringent testing for homes and businesses alike. Initially, FR4 was a 130Tg (glass transition); 130 degrees Celsius is the temperature at which the material would become unstable during its operational life. The material also needed to withstand the temperatures of the assembly process. Td (decomposition temperature) is the threshold defined limit where the PCB substrate would begin to break down.
Supplier Options as Circuit Board Demands Change
As time passed and technology grew, the printed circuit board boom, its chemistries, and environmental impacts were noted. Waste treatment and protecting the people and land around plants as well as employees was a must.
Lead in the product line was by far and away the top priority to remove, along with other processes that were bad for everyone. No longer was FR4 130Tg going to do what was needed. Lead-free demands, lead-free components, and assemblies pushed the laminate over reasonable temperature limits, introducing 170Tg and 180Tg to production. This laminate, much like its cohort 130Tg base, had a different make and weave, a stronger bond and pattern to withstand the increase in temperature for the assembly of lead-free parts.
As lead-free processing became more of the new norm, the demand for high-temperature materials was pretty standard, and FR4 130Tg was less commonly requested. Higher temperature materials meant more jam-packed printed circuit boards with components on one side or both. Assembly processing of expensive components required these materials to be held up through multiple cycles of assembly as well as reworking with a hot solder iron. Hand soldering of components is common practice, however, using the iron for application can be tricky as well, thus the higher temperature materials protect the raw card from damage.
IPC Standards and Understanding the Slash
IPC developed a standard for materials to meet UL requirements through stringent testing. The standard for different materials would be represented by slash numbers. The standard callouts such as IPC-4101/98, 99, and 101 are commonly used but may not always be available. If you know the standard minimums that need to be met and fall within several types of materials, it is best to call out FR4 and the temperature rating such as 170Tg.
Avoid calling out brand names such as Isola or Shengyi. If you are unsure of which, just ask your PCB supplier for assistance and the availability of common stock and a data sheet.
Summary
Choosing a laminate material can be confusing, and we have found that customers will copy what they see on other drawings or websites without knowing the details. Specific brands will add cost and lead time to your printed circuit board as well as it may carry through on every order that cost will rise, and lead time will be added.
Not all suppliers stock all flavors of laminate materials due to minimum buys, higher costs, and lead time issues. Using Epec's always-free design for manufacturability (DFM) process will allow you real-time assistance on stack-up and material suggestions as well as print note call-out suggestions.