It is not recommended to bake boards with an organic solderability preserve (OSP) surface finish. Although baking a printed circuit board with an organic solderability preserve finish can have negative consequences, the process itself can have positive performance in specific applications. OSP is a very thin protective layer of material placed over exposed copper, typically using a conveyorized process to protect the copper from tarnish.
Baking a board with organic solderability preserve will re-expose the copper. OSP is highly vulnerable to oxidation and can be easily removed from the pad. Baking conditions and excess handling are detrimental to OSP PCB finishes. If baking is desired, it is highly recommended that only a small section be exposed to a bake cycle first. After the bake cycle is complete then it should be tested for solderability. Only bake what will be assembled immediately; baking conditions will cause the OSP circuit board to oxidize quicker if left in storage.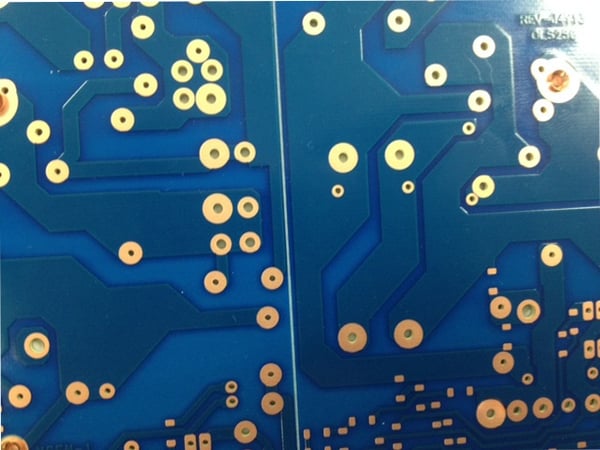 PCB with Organic Solderability Preserve (OSP) Finish
Despite the risks, OSP is environmentally friendly and in most cases superior compared to other common lead-free finishes. Other advantages include:
Flat surface
No Pb (lead)
Simplistic process
Re-workable
Cost effective
Additional disadvantages and factors to consider include:
No way to measure thickness
Not good for plated through holes
Short shelf life
Prone to ICT issues
Exposes Cu on final assembly
Please visit our website for more information on our printed circuit board processes.