If you had to make a list of all the fields that rely on modern technological advancements to function on a daily basis, healthcare and the medical industry would be right at the top.
One hundred years ago, even the idea of something like an implantable medical device would be unthinkable. Today, their use is so common we almost take it for granted. Cables and wire harnesses have historically been a big part of how these advancements are possible. Because of that, it's important to look to what the future might hold to get a better idea of where the medical industry in general is likely headed over the next ten years and beyond.
What are Some Future Cable Technologies to Be Used in the Medical Industry?
The bright future of cables and wire harnesses in the medical industry has less to do with what the solutions themselves are capable of and is more related to what advancements they will undoubtedly bring about.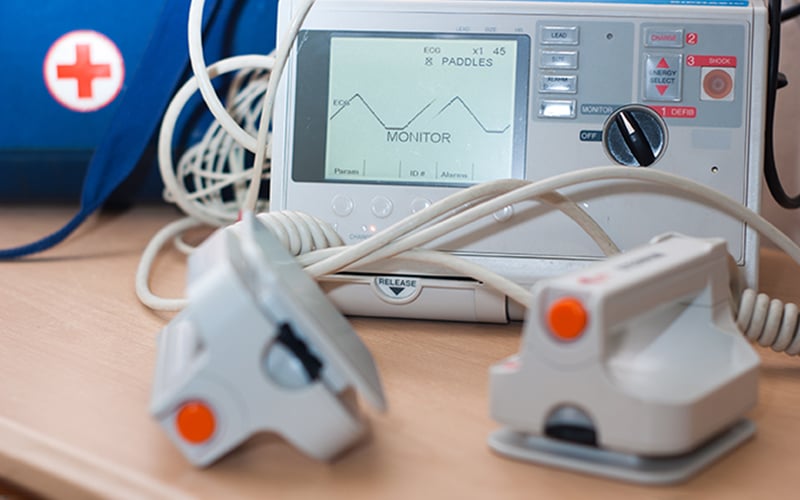 Cable assemblies used in medical device.
Newer cable technologies can help facilitate next-generation imaging systems, for example, with newer and more sophisticated (not to mention more efficient) MRI and CT scanners being chief among them. Those new systems will generate enormous amounts of data that medical professionals need to make informed decisions regarding someone's health. But how do you transmit and store that information? You need cables that are capable of doing so, which is why this is a topic of such importance.
Green Manufacturing Helps to Reduce Waste
Any industry that relies heavily on technology has been battling the issue of waste for decades. From the consumer side of the equation, think about things in the context of purchasing cables for a patient monitoring system. Most people purchase a new patient monitoring system every two years or so. But what becomes of their old one? What about all the electronics that are inside it, not to mention elements like copper and aluminum, that are still technically viable but end up in a landfill because they have been perceived to outlive their usefulness?
All of this is important because, in part, it will help curb the accumulation of PVC scrap in landfills. Many don't realize that PVC is among the most common jacket materials used and any reduction in waste will go a long way towards preserving the environment and improving the quality of life in our communities at the same time.
In truth, medical waste is a major contributor to the larger issue of electronic waste that we're dealing with as a society. That's perhaps one of the biggest advantages of the future that cables and wire harnesses in the medical industry will bring about. They will allow medical device manufacturers to focus on greener and more environmentally friendly practices, thus reducing a significant amount of waste at the exact same time.
Finally, the future of cables and wire harnesses in the medical industry is one where materials can be recycled and reused, particularly when it comes to single-use products. Keep in mind that of the current solutions, not all wire jacket materials can be reclaimed and recycled. Those that can still yield products that are of the same high quality that people depend on but create far less waste, and thus bring about far greater efficiency, than that which is available right now.
Smaller Wires, Smaller Sizes
If things keep trending in the direction that they currently are, it's easy to imagine a near future where cables and wire harnesses themselves become smaller - leading to a reduction in size for the devices they power as well. This will become especially critical as the use of RFID technology increases, leading to medical equipment that is better able to communicate with other devices and transmit important data with ease.
Biocompatible, Implantable, and Readily Available Materials
In terms of the medical device manufacturers themselves, one of the biggest advancements will come from the fact that there will be more options available for specialty wire jacket materials. That will lead to devices that are not only biocompatible, but that are also implantable (think: pacemakers and similar devices) and readily available at a moment's notice. So not only will the quality of devices get better as the technology itself becomes more efficient, but there will also be a wider array of options available to treat specialty conditions as well.
Fewer Cables
In the short-term, many of these advancements will lead to a future where fewer cables are necessary at all. Technology advancements in terms of cables and wire harnesses, meaning solutions that are capable of accomplishing multiple goals at once, will reduce the need for some types of cables. Fewer data transmission cables will be needed, thus eliminating many types of multi-conductor data cables in this context.
The Internet of Things
One of the biggest advantages that the future of cable and wire harnesses in the medical industry will bring with it has to do with the impending arrival of the Internet of Things, or the IoT for short. The IoT refers to countless devices that are constantly creating and sharing data with each other at any given moment. When your smartwatch shares health data with your phone, which is then transmitted onto your medical provider for further review instantly, this is just a small implication of the potential that the IoT brings with it.
As medical devices that are a part of the IoT ecosystem become more prevalent, there will be a need to transmit more data at faster rates than ever before. High-speed data will be transmitted over Bluetooth, Wi-Fi, and other emerging protocols, and cables and wire harnesses will be a big part of that.
It's also important to note that CAT5E and CAT6 cables are used for most Ethernet cabling applications. This is very unlikely to change moving forward.
Battery Technologies
One of the issues with rechargeable batteries is precisely that - they periodically need to be recharged.
Because of all this, in the future more batteries will require fewer power cords to function, a major convenience to be sure. As a result, there will be less focus on long runs (think runs of 10 to 50 feet) of power cables being used. Instead, devices will be powered via lithium ion-style batteries. Those will need charging systems of their own to function. There will likely be more battery charging stations as a result, which will require wire harnesses of their own.
The Migration to USB-C
Another one of the major advantages of these types of materials comes by way of the impending migration to USB-C as a common interface. USB-C is a type of cable that is capable of transmitting both power and information at the exact same time. It's how most modern-day smartphones can both charge their battery and transmit information from a device like a computer to your phone using a single cable as opposed to multiple.
Many low-voltage devices in particular will be powered using USB-C in the near future - which is particularly important when it comes to the types of devices that are used in the medical industry. All of this enables the creation of devices that will last longer and be more efficient, thus making them more useful for such high-stakes applications at the same time.
Summary
Overall, the future of cable and wire harness technologies bring with them a wide range of different benefits for the medical industry, all at the exact same time. For starters, they offer increased reliability - all with significantly smaller costs than current solutions. They translate to less waste, which offers a significant improvement in carbon emissions.
They bring about faster access to huge amounts of information and are constructed from more resilient materials that are able to be used as implantable or body-worn parts. When you also consider that they have more applications in smaller packages, that are also transportable outside the examination room, you truly are talking about a perfect storm in the best possible way. With all that in mind, it's easy to see why they've become such a preferred option in a relatively short amount of time.
If you'd like to find out more information about the future of cables and wire harnesses in the medical industry, or if you just have any additional questions that you'd like to go over with someone in a bit more detail, please don't hesitate to contact us today.