The holiday season is truly an exciting time of the year for many Americans, but inadequate planning for your custom cable assembly can create some less than desirable commotion for your company. Christmas is closing in and manufacturers are already gearing up for the approaching holiday season.
This additional demand for cables creates a surge in demand while tying up the normal shipping channels between Asia and North America. With the demand surge from American holidays combined with Asian holidays, if you are planning to launch a new custom cable assembly build, it is recommended to add a minimum of 2-4 weeks to your program plan and place supplier POs as soon as possible.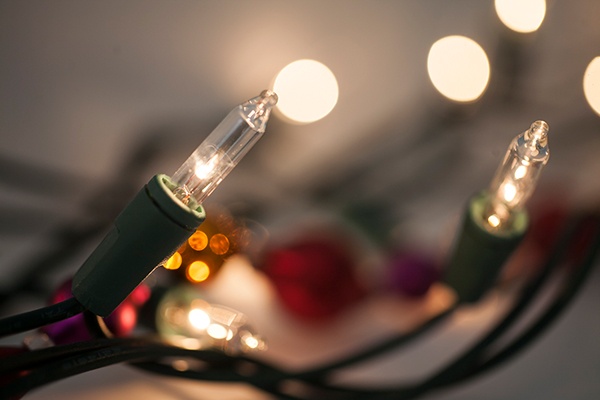 The Holiday Season Rush
According to one recent study conducted by Deloitte, holiday spending in the United States is bigger than ever - and this is a trend that shows absolutely no signs of slowing down anytime soon. During the 2017 holiday shopping period, for example, retail purchases not only came in at more than $1 trillion, they also accounted for more than 25% of all US-based retail sales across the entire year period. In fact, the amount of money that the average person spent on gifts for the 2017 holidays, and for Christmas in particular, came in at a significant $1,226.
As one might expect, actual tangible gifts accounted for a significant amount of this spending coming in at about 1/3rd of that $1+ trillion total with electronics making up a major percentage. These devices include high definition and 4K television sets, home gaming consoles, desktop and laptop computers, tablets and other mobile devices. All of these are items that fall under that larger umbrella of "electronic gifts" and they all have one very important thing in common: no matter what company manufactured them, which retailer they were purchased from or who they were intended for, they all require cables to operate.
For example, cables are required to connect computers to peripheral devices like keyboards, printers and other items. HDMI cables are used to transfer high definition audio and video from a TV to their source device like a Blu-ray or UHD player. Cables allow you to transfer thousands upon thousands of songs from your computer to your phone and back again. The list goes on and on.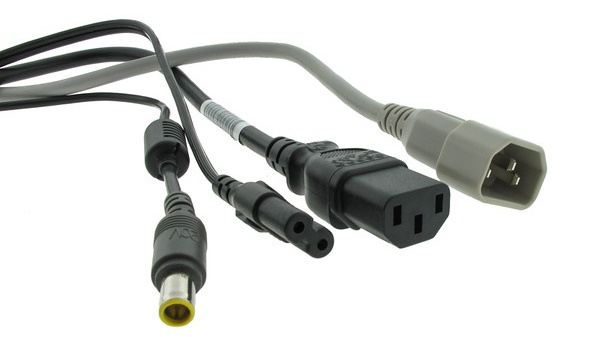 Common Cables Required to Connect Computers
The electronic devices themselves are undoubtedly impressive, but without a small army of cables to guarantee their functionality - they would ultimately be nothing. Based on all this, it's easy to say that Asian cable assembly manufacturing plays a far more important role in the United States holiday season than a lot of people probably realize.
But just how large and essential is this relationship from a statistical perspective? What would happen if the Asian cable assembly manufacturing lines were disrupted? What types of lead times do these companies have to contend with in order to get products out to the people in time for Christmas morning? The answers to all of these questions and more are certainly worth examining, and they also require you to keep a few key things in mind.
What Goes Into Christmas Lights? Breaking Things Down
To get a better idea of just how many cables come out of Asia - and how even simple items can be far more complex than a person realizes - it's important to consider the example of something that many of us are very familiar with: Christmas lights.
According to most experts, the strings that make up Christmas lights are usually composed of 22-gauge copper wire. That wire is coated in green and white polyvinyl chloride plastic jacket, otherwise known as PVC.
Specialized Asian manufacturers will supply that wire on spools that can hold 10,000 feet or more in some situations. Once the cable itself has been manufactured in the desired lengths, two plugs are inserted on each end - themselves made of a special type of injection-molded plastic.
Lamp holders are then inserted into various portions of the cable, also made using injection-molded plastic, that contain tiny copper metal contacts to conduct electricity.
Making the light bulbs that go into those holders is often an entirely separate process. This requires the use of not only blown glass but also metal filaments, additional metal contact wires, plastic bases, and more. Once the cable has been manufactured and the bulbs have been inserted, everything requires a significant amount of packing materials to make it to its destination in one piece. This includes a specially designed molded plastic tray, a unique folded cardboard display box, and shipping cartons designed with Christmas lights in mind.
All of this effort goes into the box of Christmas lights that you picked up down at the grocery store for $10. So, if you ever wondered about the journey that these lights took to make it from Asia all the way to your home Christmas tree or front porch, now you know.
What Volume of Global Cable Assemblies Come From Asia?
Although it's admittedly difficult to boil down the percentage and volume of the global cable assemblies that are made in Asia to a single number or percentage, the overarching theme is clear: it's the vast majority of them.
According to a recent report conducted by Integer Research in 2016, of the top ten largest global companies that manufacture these types of cables, approximately half of these companies have a significant Asian footprint. They either base a large amount of their operations in the continent or are outright based in Asia.
To put the current state of this into perspective, consider the fact that according to a recent study reported on by The Economist, China was responsible for less than 3% of all global manufacturing output by volume in 1990. Flash forward to today and China is now responsible for manufacturing approximately 70% of mobile phones used around the world (along with the cables that come with them). When you consider that according to research conducted by Pew, 95% of Americans now own a cell phone of some kind and 77% of those are smartphones, that's a massive volume of cables that are all coming from the same region of the world - and that's when you limit the discussion to only the 224.3 million smartphones in this country.
All told, in 2014, China alone held 32% of the global market share for wire and cable manufacturing.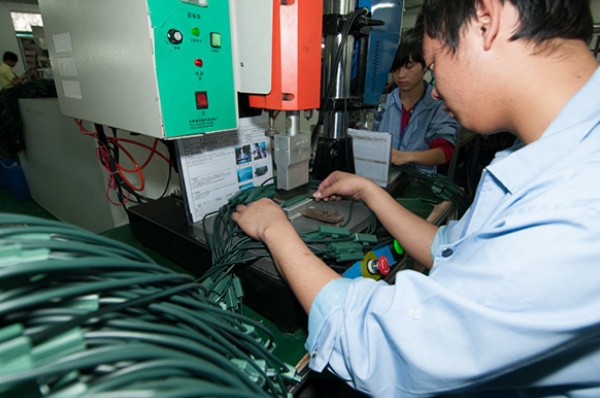 Cable Assembly Manufacturing in Asia
Which Holidays Disrupt the Asian Cable Assembly Manufacturing Process?
But for as much as automation is disrupting supply chains around the world, it's important to understand that Asian cable assembly manufacturing still depends on a workforce of very real people and those real people are affected by both local and global holidays the same way everyone else is.
Different countries are disrupted by different holidays and it would take a significant amount of time to name them all, so for the sake of discussion let's continue to focus on China in particular. According to the experts at Human Resources Online, the holidays that have at least some impact on cable assembly manufacturing in this region are:
The Chinese New Year (begins on February)
The Qing Ming Festival (April 5)
Labour Day (May 1)
Dragon Boat Festival (June 18)
Mid-Autumn Festival (September 24)
National Day (October 1-3)
It's the first entry on that list in particular, the Chinese New Year, that creates the most significant disruption, not only in terms of Chinese and Asian cable assembly manufacturing, but for imports and exports around the world.
According to a number of experts, despite the fact that the holiday itself only lasts between a week and ten days, the vast majority of all factories are closed for an entire month in celebration. Most don't open up again fully until March and at that point a significant bottleneck has been created, causing major delays in production.
Additional factors that affect production are as follows:
No new orders are accepted during this time.
Production - both mass production and in terms of sample development begin to wind down between one and two weeks before the holiday begins.
Production remains shut down for two full weeks after Chinese New Year Eve.
Getting operations back up and running to "normal" levels is a lengthy process that can easily take the entirety of March.
Again, this is just the disruption caused by this one particular holiday, as significant as it may be. But the good news for customers in the United States in particular is that this doesn't actually have that much of an effect on the Christmas holiday season, as it takes place much later. By the time the Chinese New Year rolls around, the vast majority of the cables intended for holiday gift items will have been made and shipped around the world. Only cables intended for use during the summer months will be affected in this case, at which point it is recommended that production begin no later than late November.
Lead Time Impacts, Shipping Demand and More
According to a number of experts, the average production time for Asian cables under completely normal, non-disrupted circumstances is between 30 to 40 days. When demand begins to increase in the run up to the holiday season in the United States, it is recommended that those placing orders build an additional two full weeks into their schedule - bringing the total to between 44 and 54 days.
In terms of actual lead times, however, it's important to note that some manufacturing lines in Asia will not actually release their product between two and three weeks prior to a shutdown if they cannot be completed for quality reasons. This could further complicate having the Asian cables on-hand for their intended holiday distribution in the United States.
Generally speaking, orders are placed, and production of cables begins in earnest for the holiday season during the summer months of the year in various regions in Asia. This gives suppliers in the United States to not only plan ahead for their own seasonal disruptions once Thanksgiving rolls around, it takes some of the priority off of the massive bottleneck that is created on the other side of events like the Chinese New Year.
Speaking of the actual impact in the United States, any topic of Asian cable assembly wouldn't be complete without discussing two major players in the scenario: UPS and FedEx, who each play a valuable role in guaranteeing that these shipments actually make it to their destinations around the world on time and in full.
Not only are shipping demands in the United States and around the world already massive, their numbers are actually increasing. Between Thanksgiving and Christmas in 2017, UPS, FedEx and USPS delivered two billion packages coast to coast. That number actually represented a massive 70% increase from the volumes from just a few years earlier, in 2010.
In addition to changing up schedules, expanding their own workforces, lengthening their hours and bringing on more seasonal help, UPS and FedEx have responded to the major increase in shipping demand around the holidays in a number of ways over the years. Just last year, both providers announced that they would be instituting Peak Season rate increases to help shoulder some of the burden - something that made it possible for the deliveries to make it to their destination on time, yes, but that also added new (and often large) costs to all levels of service coming into and out of Asia.
When you consider that the vast majority of cables in particular are already coming out of Asia as shown above, this is unfortunately seen as something of a "cost of doing business." It's a problem that the smaller importers in particular can't really get around because they naturally had fewer options to get products out of Asia in the first place.
The holidays are a fun and exciting time for everyone involved in Asia, the United States, and around the world. It is a time that people look forward to all year long, but for many importers of electronics and cable products in particular, they can also be an incredibly stressful time - particularly for those reasons outlined above. Asian cable assembly manufacturing is far more sophisticated than a lot of people realize and even a single holiday disruption can have a huge impact around the world.
The key to making the most of this situation, and avoiding disruption for yourself, is information. By knowing as much you can about how Asian cable assembly manufacturing works, which holidays affect it, and how you put yourself in the best position to make the most informed decisions possible at the right time.