The old saying "to the victor go the spoils" is now starting to apply in the battery supplier industry. Recently, Panasonic announced that it will no longer be supporting any new battery pack development projects that are not in the electric vehicle (EV) or solar storage space.
Those markets are the two largest volume users for battery cells and the volume demand from these two sectors is growing over 30% per year. So the company with the best cells gets the biggest contracts and can no longer profitably afford to manage smaller opportunities. It's hard to blame Panasonic, as they are looking to be the world leader in the technology and there is no better place than being a part of every new EV on the market.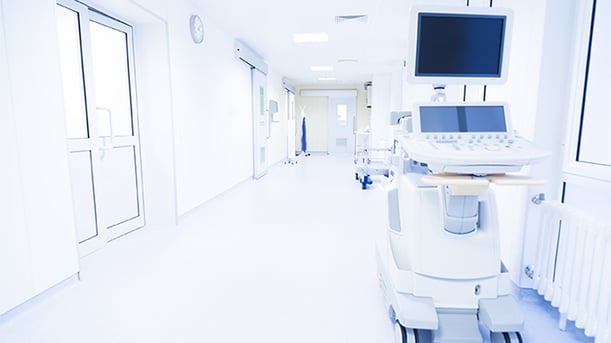 Battery Powered Medical Equipment
How This Effects Customers
So what does this mean for customers that need high reliability battery cells but don't have the volume to make a cell manufacturer interested? The biggest thing is to work with a company who designs, manufactures, and developes all of the aspects of a battery pack (except the cells) in-house.
Companies using batteries for medical devices and industrial applications all have high reliability applications that require world class designs. Medical battery suppliers that control all of the processes in house can ensure that they can get the right cells for the application and can re-design quickly if goals and plans change.
Why Is That Important?
As an OEM, you will pay a company to design your product that includes specifying a cell to use and designing the electronics around that cell (protection, charging, cell balancing, etc.) which is quite costly. But if a company does all of that in-house and a manufacturer makes a change or stops supplying a certain application, they can move quickly to make a substitution of a new cell and get back through certification so that you don't miss a beat.
Additionally, which may be the most important, you will need to work with a big enough company so that they can make a one time buy of cells to last 12-16 months while the redesign is in process. A lot of smaller companies aren't in a financial position to do that.
Working With a Respected Partner in the Battery Industry
You will need a partner who is respected in the industry and has relationships with different cell manufacturers in order to make sure that your entire battery pack design can be completed to meet the power requirements that the application needs. Some of the best cell manufacturers have minimum buy quantities so if you don't need 5,000 or 10,000 cells you cannot use their product.
This is when your manufacturer must have several applications that use the same cell to be able to purchase the minimum order quantity (MOQs). Also, with the unsafe handling of lithium battery packs, most cell manufacturers will require you to submit all of your battery pack design criteria in order to even become qualified to use their cells in your design. Very few of the best cell manufacturers allow you to buy lithium products through distribution because of liability concerns.
Developing and producing the best battery cells in the world is very costly, which is why the best cells are made by some of the biggest names in world. Sony, Samsung, Panasonic, and LG are just a few. However, there are also several other companies that are not as well-known but who make very similar products for use in lower volume applications. This is where your manufacturing partner needs to work closely to understand their quality levels, to get the battery cell chemistry profiles for use with the chosen microprocessor, and to be a significant enough customer to be able to get deliveries quickly when in a pinch.
Conclusion
Investing in building relationships with the world's best battery cell manufacturers requires an investment in time and money. With the cost of UL and UN DOT certifications so high, the investment must be made or your customers will have to pay the certification many times over.