As we sit on the cusp of another festive/holiday/peak/Chinese New Year (CNY) shipping season, it feels like once again there are going to be new and challenging variables that we are going to have to navigate to be successful.
While navigating the logistics of peak season was never an "easy" task, in a pre-COVID world there were certainly a lot fewer variables to take into consideration. We needed to worry about the same challenges year in and out: capacity, length of production shutdown, and turnover of employees/new staff training.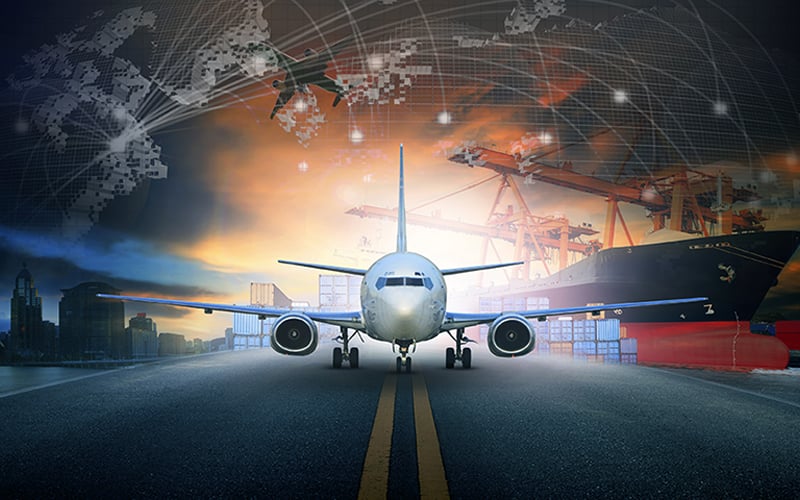 New Obstacles, Even More Challenges
In this new global environment, we must worry about all the regular obstacles along with new hurdles unique to 2023: an early CNY, rapidly fluctuating cost/capacity for freight, worker shortages in all parts of the supply chain, and China's Zero COVID Policy.
Early Chinese New Year
Let's start with the simplest problem to plan around. The CNY is early this year. As a lunar holiday, the CNY dates fluctuate from mid-January to the end of February. It makes planning for Q1 and managing inventory a critical component of your peak season.
In 2023, the year of the rabbit, the New Year is on January 22, 2023. It will mark the earliest CNY until 2031. This is an important factor in your planning process as your approach could severely impact your inventory levels for Q4, and your ability to deliver production in Q1. A holiday this early means that we will be seeing manufacturing begin to shut down the week of January 16, 2023. Right as the U.S. is coming off its holiday/year-end shutdowns, we will have approximately 10-15 working days before the shutdowns begin. If you haven't planned properly, getting product out of the country will be very difficult.
Section 301 Tariff Exception Status
An additional challenge to the early holiday is the Section 301 Tariff exception status. Currently, the USTR has issued an exception for 2-and 4-layer printed circuit boards. That exception is currently set to expire. Many customers are opting to pull demand for Q1 into Q4, to clear customs and have product in the U.S., in case that exclusion expires on 12/31/2022 as scheduled. This just further jams the capacity in manufacturing as everyone is trying to pull in Q1 production to ship prior to shutdowns.
Freight Costs
The third challenge is the rapidly fluctuating capacity and cost of freight. Historically, the challenge around freight and the peak season was a lack of capacity and dealing with paying premiums to secure your shipments. In our current environment, we are dealing with spikes in capacity as well as costs.
All the major carriers have been increasing not only the cost of the shipping per pound, but also adding continued surcharges to compensate for their capacity issues, in addition to the traditional peak season surcharges. As of right now, the GRI for 2023 is going to be between 6-7% on top of these surcharges. It is reasonable to say that if you don't have tight controls on your shipping controls, you could easily be paying 2-3x what listed rates currently are.
Labor Shortages
Labor shortages are nothing new to any industry, and the same can be said for both domestic and international carriers. A lack of manpower, on both sides of the shipment has been delaying the amount of time it takes for product to be received by the couriers, loaded, shipped, unloaded, and final delivery. Currently, small package delivery times are getting closer to their pre-COVID delivery schedules, but still aren't there. A shipment that would have taken 2-3 days in January 2020 will take probably 4-5 days today. A lot of those delays have to do with the workforce not being there to support the capacity. To stay ahead of this, UPS has hired 60,000 people, with a target of 100,000 people to offset the increase holiday shipments. The jobs range from package handlers, full and part-time drivers, and people willing to deliver packages in their personal vehicles. FedEx is announcing similar hiring numbers to offset backups.
Zero-COVID Policy
One of the most difficult challenge we are looking at this year is that China is still maintaining its Zero-COVID policy, which is impacting the global economy. While most of the world is moving away from strict COVID rules that restrict movement, it seems like China is moving to double down on the policy that saw Shanghai fully locked down for several months earlier in the year.
Currently, China has lockdowns, in some form, in almost 70 cities. The newest addition to that list is Guangzhou, which is a major socioeconomic hub for Southeast China. This news comes days after China imposed a lockdown on "iPhone City", Foxconn's largest iPhone manufacturing plant, located in Zhengzhou, for at least 7 days. The lockdown in Guangzhou is going to impact at least 30 million citizens, while the Foxconn plant employs more than 200,000 people.
Chinese New Year
The Chinese New Year has been called the Great Migration historically. It is typically the busiest time of year, with millions of people moving around Asia in a very small window of time. As of right now, the Chinese government has not limited the travel of its citizens within the country, however, there are strict quarantine rules.
Many factories are trying to financially incentivize their employees to stay on campus, to maintain their closed-loop status. Foxconn in Zhengzhou was offering employees bonus pay if they stayed on campus. The normal challenge around so many people traveling at once post-CNY was that it takes time to train the new staff that would come back to work. This year it will be questions of how long will staff returning be quarantined (prolonging shutdowns), factory-wide shutdowns as the result of COVID testing, and the biggest challenge: there are fewer people coming into the manufacturing hubs after the holidays looking for work. So, the labor that either left permanently at the holiday or isn't allowed to return immediately because of COVID isn't as easy to replace as it historically was.
The closed-loop system being used in China allows most manufacturing to continue, but it does cause delays in other parts of the supply chain. Drivers have quarantine rules they have to follow, which means there are fewer available. Materials brought in have to be quarantined and cleaned before they are allowed to be used, which adds time to the production cycle. Many raw materials have limited shelf lives, and factories are receiving out-of-date materials by the time they reach the production floor.
Summary
Every CNY presents its own set of challenges, and this year will be no different. Now is the critical time to work with your manufacturing partners to ensure that you have a plan that works for you.