All companies judge themselves on simple things like revenue, expenses, and income. Most manufacturing companies measure even more metrics like capacity utilization, yield, inventory turns, and on-time delivery. All of which are very important to ensure that business is profitable.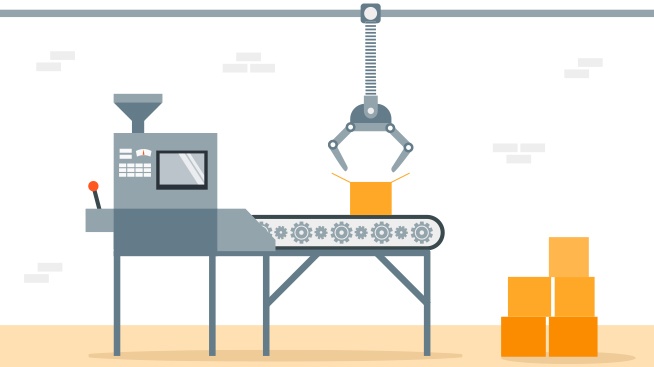 The biggest challenge is focusing on the manufacturing solutions customers really need and not just on what manufactures want to sell. Too many manufacturing companies have failed because of this exact reason, and it is still very prevalent today. Let me give you a few specific examples.
Inventory Management
A lot of customers have a target for reducing the amount of or increasing the turns on inventory per year. The challenge here, manufacturers only want to make the product and get it out the door and their reasoning is that you want the best price and need to take it all at once.
In some instances that may be true but, what are the real costs of doing and inventory management program? Sure, there is the cost of capital, storage, and servicing but, how can that be offset? Most customers don't expect a supplier to make 100% of the inventory at once.
So what is the advantage if you had a monthly manufacturing schedule that would allow the manufacturer to schedule production when it is convenient for them? Our research indicates that the ability to increase our utilization by being able to drop these orders in where they make sense more than covers the cost of carrying inventory. While you can't expect a customer to pay 10% more for this service, they're certainly willing to pay 1-2% more which also offsets more of the costs.
Value Added Services
Value added services can fall into a lot of different categories, like specialty packaging, adding documents/labels/specialty components, providing specific testing or documentation, and more that the customer is going to do to the product after they receive it from you. Sure, it's not something that you would do for every customer but the top of the line manufactures using Lean manufacturing techniques (i.e. cells) would have no problem adding a few extra steps to a work instruction to provide the customer what they want.
If a customer gets your product and then places three items and two documents into a box. What would that be worth to them to get it all completed from you?
As a manufacturer you already have purchasing, receiving, inspection, and packaging functions in place. Adding a few more items to their daily list improves their capacity and it will save your customer the time and money necessary to do all of these tasks.
Design and Engineering Services
We have all heard the stories about why you don't help customers with their designs for free- "That guy came to me with a problem and I showed him how we could fix it and he took that information and went back to his existing supplier".
Sure, that has happened to everyone. However, the truth is that a lot of companies would pay for this engineering service if you were able to offer it early enough in the design stage. The benefit of being a manufacturer is that you don't need to try to make money on the design work; you make money by building the product. This helps both you and your customer as their design costs would go down and you will be the one who gets the production.
Conclusion
As manufacturers, we need to change our thinking towards manufacturing solutions which provide the products and services that customers really need. Companies are outsourcing more and more because it is easier to get expertise than it is to try and do it themselves and the expertise lies in the rich US manufacturing history and knowledge in our country.