Over the past several years there have been several instances where battery suppliers that manufacture the highest technology batteries have run into financial difficulties (think A123, Boston Power) or change their business model and no longer want to supply small/medium volume applications (Panasonic). This has created several problems for OEMs as they have designed these cells and have passed all of the certification testing for UL, EMI, CE and UN DOT 38.3.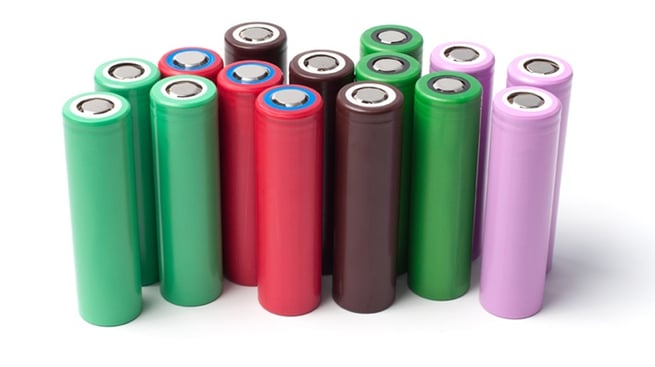 Industrial High Current Batteries
Unfortunately for many applications, it's not quite as simple as switching to another brand cell and moving right along, as all cells are not the same. Take a 18650 (18mm by 65mm) cell for example; the capacity of these cells are all over the board from cell manufacturer to cell manufacturer, along with the min/max voltage and the operating temperature just to name a few.
For some additional specifics on the differences you can check out this post from Battery Bro's blog.
The Impact on OEMs
So what does an OEM do when they can no longer have access to the cell they designed their entire product around?
Luckily, there are several different options which can be opportunities for improvement to the product and user experience. For example, if the battery pack was developed in the last two to three years using the latest in battery management system (BMS) integrated circuit IC technology, then a new cell can be implemented into the application with little disruption. By changing the profile packet in the IC to the profile of the new cell parameters, all of the testing at the OEM level can be done very quickly.
Depending upon the capacity and voltage of the cell, the only thing that would be required for the existing certifications would be a documentation change to add the new cell (Note: You should check with your certification agency with exact specifics).
So while this switch is possible, an OEM needs to make sure that they take the entire cell characteristics into consideration before they change, as many of them behave much differently at higher or lower temperatures. If your device is being used in a mine in Northern Canada, you need to be very interested at the difference of the cell operation at -20°C.
What if my pack was developed 5-years ago using older technology?
There are still options. Best case scenario is that the company that designed and/or manufactured the battery pack still has the capabilities to make the necessary changes using older technology that will not require a complete overhaul of the electronics for the BMS and the protection circuitry. There are companies that can be hired to update the software or firmware on ICs of other devices that are no longer supported by the manufacturers.
What if these options don't work for your application?
This brings us to the most unpleasant option but the one with the most opportunity for improvement to your end product. If neither of the 2 options above work, then an OEM needs to go through and redesign the product to meet the application needs.
The one huge benefit at this point is that you have years of operation data to bring to the scope of work. You won't under design or over design the battery pack. Things like usage statistics and user feedback are perfect to review to determine precisely the best set of parameters to build upon.
We have seen so many applications where a customer has asked for an application parameter that is expensive but is never used. For example, if they believe that the useful lifecycle of the pack is 12-18 months yet they want the pack to be built to have that capability to last through 1,000 cycles. At a 1,000 charge cycle, that would be close to 3 cycles per calendar day. Then the customer found out that it was maybe being charged 3 times per week. Just think of the cost that can be taken out of that product.
One customer asked for a battery to be able to power a device for 4-hours a day. When we dove into the application, we were able to see that the device was truly only really in use for 20-minutes out of that 4-hours. By making some changes in the software we were able to redesign a custom battery pack that was half the size and could be used for almost 2-days without being recharged.
With Change Comes Opportunity
There are significant opportunities to improve custom battery pack designs with new technologies and while those are very exciting the total redesign comes with one slight downside- certification costs.
As most people understand, getting a custom battery pack through UL, UN DOT 38.3, CE, and EMI testing can be a rather expensive and lengthy endeavor. At times the entire process can cost upwards of $50,000 depending upon the size and type of battery that is being built. These certification costs are significant and it is important your new battery suppliers you choose to work with fully understand what needs to be done to pass these tests. You won't get multiple opportunities to pass the tests. If you fail you have to start all over again which includes paying in full.
The newest battery technology will be life changing over the next 20 years and there are positives and negatives to a disruption like this. Another thing to keep in mind is that it may be beneficial to dual certify a cell so that of one of your cell suppliers has a supply disruption you will not be effected as the dual certification process is much more cost effective than trying to certify a new cell after the fact. Looking at it today, we probably should have been prepared for companies like Tesla to do a deal with Panasonic to consume 100% of their production, but hindsight is 20/20.
The key go forward is to understand these challenges, understand the supply chain, and understand that you need to work with a company that has the scale and buying power to protect your interests.