During our webinar "How Many Cycles Can I Expect from My Battery?" due to time constraints we were unable to get to all of the great questions submitted by our attendees during the Q&A session. One particularly important question stood out that we wanted to share and provide a detailed answer for on our blog.
Question - Is battery charging and discharging at a given current more or less life-limiting at different temperatures? In other words, what are the reactions and effects of battery charging and discharging when battery storing and powering takes place in cold vs warm environments?
Answer - Temperature Can Greatly Impact Battery Life, Especially At Varying Currents: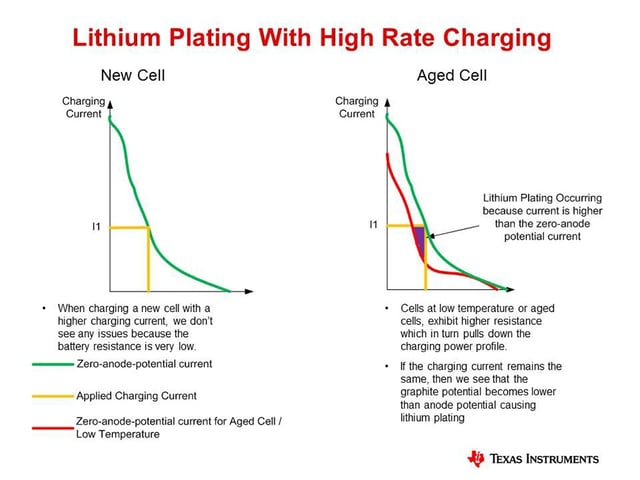 Best results for charging occur between 10°C-30°C, but if you are charging a battery at a low temperature, <5°C, venting can occur with rapid charging, so a lower charge current is recommended. Below 0°C lithium plating occurs, which causes permanent capacity loss. The high charge current causes an IR drop in the cell due to the cells high internal impedance. The higher the charge current, the higher the internal voltage drops. The problem occurs when the IR drop exceeds the zero-anode potential current. This becomes much worse as the cell ages. Again, at low temperatures be sure to reduce charge current.
When charging at a high temperature the battery's cycle life is adversely affected. At higher temperatures, charging capacity is reduced because the heat causes a false-positive showing batteries as fully charged when in reality, they are often far below capacity. Less-efficient charging for batteries results in increased frequency of charging, lowering a battery's life expectancy.
At low temperature, high rate of discharging a battery is limited to the high internal impedance of the cell and is not an issue on cycle life.
If you would like to view the "How Many Cycles Can I Expect from My Battery?" webinar in its entirety, click the link, or find learn more about custom battery technology.
* Image Source: www.TI.com/battery