Continued improvements to the human-machine interface (HMI) manufacturing process across entire electronic industries have made technology once widely considered too expensive for most applications now accessible within many design budgets.
LCDs, Touch Screens, ICs
Industry thought leader Charles Annis, the VP of Manufacturing Research at Display Search mentioned, "LCD and touchscreen prices are on a relentless downward trend as the manufacturers understand that lower prices are key to stimulating demand and overall market growth." HMI manufacturers have also realized that lower powered displays and backlighting is required for portable applications and there are now many very economical models for battery powered devices.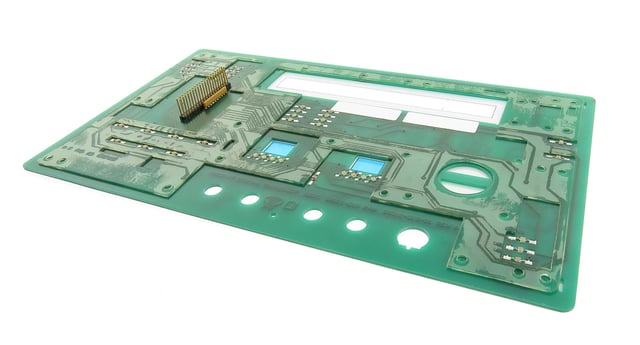 Human-Machine Interface with Embedded Firmware
Now that the costs are in a position where this technology can be considered for almost any application, the true benefits of these products in interface designs can be used:
Improved Device Safety – With the use of custom software and firmware an OEM can now guide a user through the safe and effective use of their product using visual instructions that work through "if-then" programming.


Fewer SKUs – Since these visual tools can be used for any language or customization, companies can now have just one part number (SKU) for the hardware and then change the software for the necessary customization. Thereby saving money by only managing one SKU but also lowering the cost of the device as all of the volume can be leveraged to one part number.


Lowering Warranty Costs – These devices utilize an IC to run the software, firmware and we can write data to the IC to log activity. This takes away any of the warranty guesswork and gives OEMs unique insight into what the users are experiencing with their products.
Summary
With lower costs come a concern from customers about a reduction in quality and lack of durability. In the case of HMI manufacturing, the opposite is true. With new materials and technologies, the displays are commonly used in high reliability applications throughout aerospace, military, and medical industries.
Improvements have also been made in the viewing angle and the ability for the displays to work in different lighting environments which were some of the largest drawbacks in the past. Ultimately, this brings human-machine interface technologies into the cost effective category.